As two of  the best-selling nameplates in the fiercely competitive pickup truck segment, the Ram 1500 and Chevy Silverado 1500 are both well-respected in the industry. You'll always find somebody who swears by one or the other for their own personal reasons. But if you're in the market for a new truck, you might find all the truck preference and bias intimidating. 
Which one is objectively the better choice?
Interior
The Car Connection's review of the Ram 1500 notes that its interior is attractive and high-quality, while the same site claims the Chevy Silverado 1500's cabin space is functional, but lacking. Plus, the Ram 1500's cabin has more space for rear seat passengers.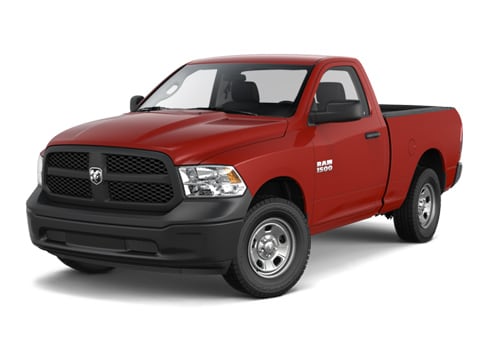 Structure
Both vehicles are made from high-strength steel, which has a big leg-up over aluminum trucks. However, the Ram 1500 has one notable advantage: side-impact door beams that help preserve the structural integrity.
Engines
The Silverado and Ram 1500's standard engines are similar in terms of power, though the Ram's Pentastar has slightly more horsepower whereas the Silverado 1500's Ecotec V6 has better torque. However, the Pentastar offers an ever-so-slight bump in towing capacity and fuel economy.
The clear winner here is the 2016 Ram 1500. For a lower cost, you get more power, better towing, more interior comfort.