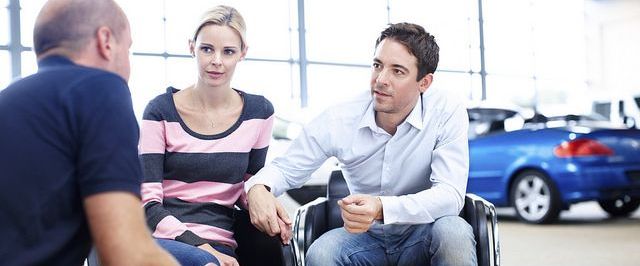 Q: What is a credit score?
A: Your credit score is a number that acts as a summary of your credit history. The more positive your credit history is, the higher your credit score will be. Factors that influence your credit score include length of credit history, amounts owed, new credit, credit mix, and payment history. A higher credit score will lead to lower interest rates.
Q: What is financing?
A: Put simply, financing is a way for consumers to get a new car without paying the full amount up front. Lenders will loan borrowers the money with a contract that states it must be repaid in full over a specified period of time.
Q: Can I get financing with a bad credit score?
A: Almost anyone can get financing for a new vehicle, no matter their credit score. Buyers with bad credit can take advantage of some special programs designed to help rebuild their credit by making monthly car payments. While a bad credit score will lead to a higher interest rate, lenders won't just throw your application in the trash!
Q: Can I get financing without a credit score?
A: There's nothing wrong with start with a clean slate and lenders understand that. Not everyone will have a credit score when they purchase their first vehicle. Lenders and some automotive manufacturers have programs specifically designed for those without a credit score. Taking advantage of lower rates or looser terms will help buyers build a positive credit history.
Q: How do I get preapproved for a loan?
A: Getting preapproved for a loan is fairly simple, but can become quite tedious very quickly.
First, head to the financial institution you want to apply for a preapproval at. Ask for an application and fill it out to the best of your ability. A loan officer can answer most questions you may have. Finally, submit your application and repeat the process if necessary.
Inquire about financing a new or used vehicle at Corwin Dodge Ram today!
Hours
Monday

8:00am-8:00pm

Tuesday

8:00am-8:00pm

Wednesday

8:00am-8:00pm

Thursday

8:00am-8:00pm

Friday

8:00am-6:00pm

Saturday

8:00am-6:00pm

Sunday

Closed