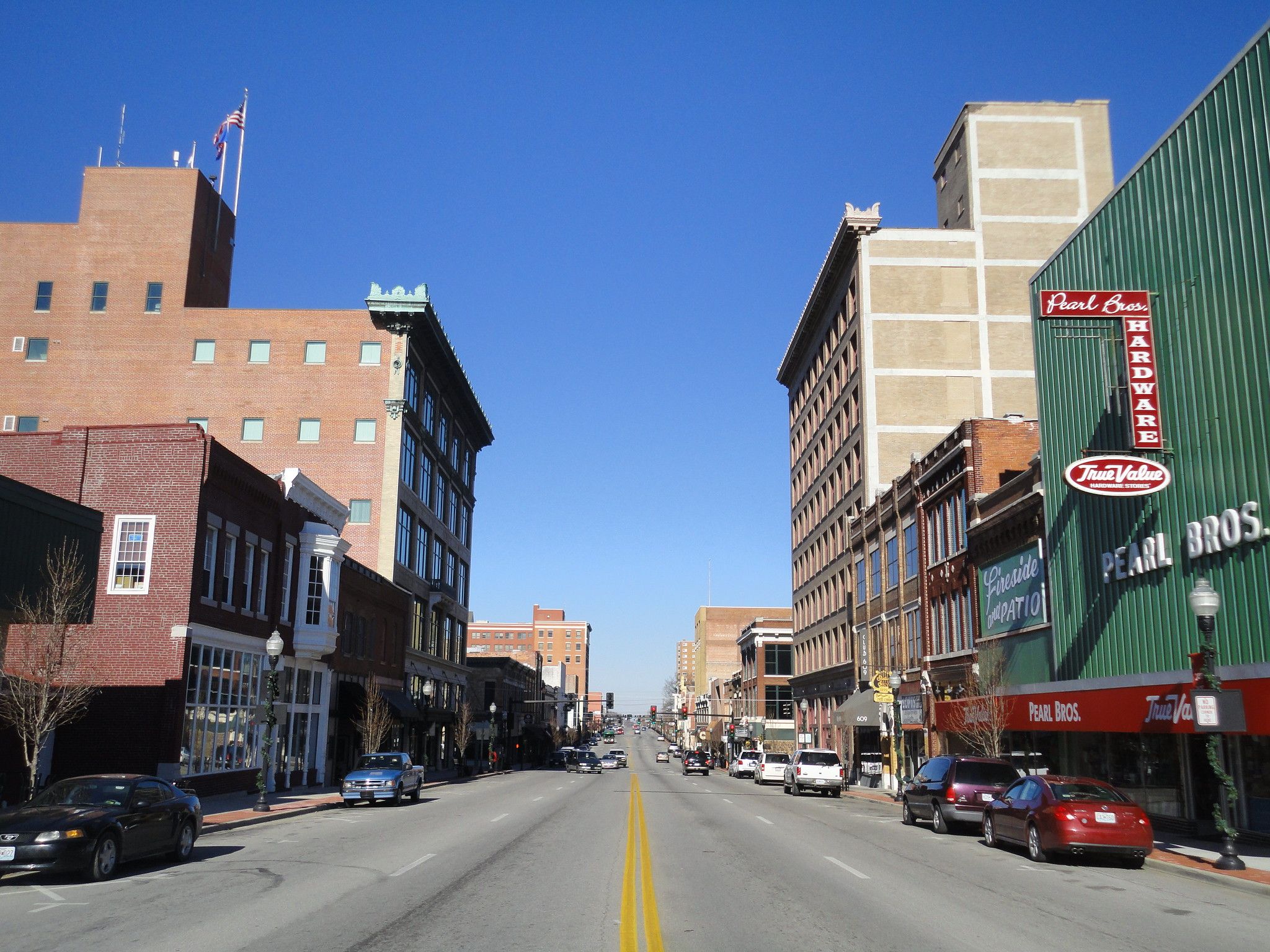 Springfield, MO is central to many compelling destinations, from National Forests to big cities. This location gives Corwin Dodge Ram of Springfield the opportunity to serve many different communities, including the city of Joplin, MO.
History of Joplin
The City of Joplin was established in 1873. People had found lead in the Joplin Creek Valley years earlier, before the Civil War, but it wasn't until after the war that serious mining development occur. Although lead was what initially drew many settlers, Joplin's zinc resource became extremely valuable and brought much growth to the area. 
By the 20th century, Joplin was filled with bars and hotels, as well as a theatre and the Carnegie Library, which still stands today.
Downtown Joplin
Downtown Joplin, MO provides a glimpse into the past as well as many opportunities to enjoy delicious local eats, fun shopping, and activities for the whole family. Downtown Joplin includes the historic Sunshine Lamp District, characterized by many beautiful, old buildings.
George Washington Carver National Monument
George Washington Carver was born into slavery, but he didn't let that stop him from becoming one of the most esteemed agricultural scientists. Carver is known for inventing hundreds of products that used the peanut, but also had an important role in educating farmers on ways to prevent soil depletion. Carver was raised just outside of Joplin, and today his monument stands inside of a 240-acre national park as a tribute to the important work he did.
Joplin History & Mineral Museum
Want to learn about the minerals and mining that provided the foundation for Joplin? The History & Mineral Museum is a must-see destination. In addition to discussing Joplin's mining history, the museum displays items like jewelry that once belonged to Bonnie and Clyde, who spent time hiding out in Joplin, as well as fossils, and an exhibit on the famous Route 66 which runs through Joplin.
We here at Corwin Dodge Ram are proud to serve Joplin, Missouri and the surrounding area. Contact us for all of your vehicular needs.